Casefashion Showcase
The products featured here were created with Casefashion Studio and Zazzle, using our images. They illustrate what can be achieved with the customization tools. The link below takes you to our Casefashion Showcase Store on Zazzle where they are showcased as gifts that you can further personalize and purchase. Zazzle affiliates may promote these and earn a 15% fee for each sale they refer.
Please note that products you create with images and photographs you upload are only visible to you. They will not appear in any of our stores nor in the Zazzle Marketplace.
Upload a photo or image, see it on hundreds of products and create a product today.
Browse and Shop for Casefashion Studio Gifts at our Casefashion Showcase Store
  Zazzle Awards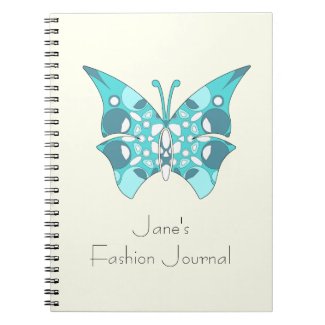 Spiral-bound Notebook With Teal Butterfly on Ivory.
This was awarded a Today's Best Award, November 08, 2012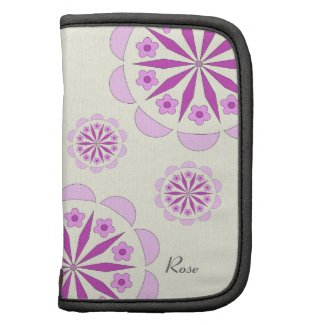 Rickshaw Planner Folio Mini with pink floral pattern, created by Mandala Maker, on a Ivory Background. Personalize with your choice of name.
Todays Best Award August 30, 2012

Messenger Bags at Zazzle




Rasta Reggae Lion of Judah Large Ze..

$160.00





Cute World Map Turtle On Rickshaw M..

$133.00





Silver Fleur de lys Floral Blue Lar..

$160.00





Cute World Map Turtle On Rickshaw M..

$64.55





Kakiemon Dragon Tiger 1775 Large Co..

$160.00





Women In Blue and Red Costumes Hold..

$133.00





Rasta Reggae Lion of Judah Medium Z..

$133.00





LGBT Color Rainbow Large Messenger ..

$160.00





Pas-de-Shawl Dance Annette Kobler A..

$160.00





Kakiemon Dragon Tiger 1775 Mini Cou..

$64.55





Cute Hot Pink Spiral Monogram Messe..

$133.00





Colorful Saxophones Music Messenger..

$133.00





Sheep on Mountain Desiderata Mini M..

$64.55





Vintage Art Deco Graceful Women Min..

$64.55





Swinging 60s Carnaby Street Medium ..

$133.00





Colorful Warm Orange Mayan Sunflowe..

$133.00





Create Your Own Messenger Bag..

$105.00





Create Your Own Messenger Bag..

$79.95





Create Your Own Messenger Bag..

$50.95





Create Your Own Messenger Bag..

$126.00





Create Custom Small Commuter Travel..

$79.95





Custom Wedding Mini Messenger Bag ..

$50.95





Animal Paw Prints Messenger Bag..

$111.00





Vintage Princess Pink Baby Diaper B..

$129.00





Colorful Sugar Skull Art Mini Messe..

$53.80





Pink Moroccan Print Monogram Diaper..

$105.00





Torn Out Thin Blue Line American Fl..

$118.00





A.K.A Pink & Green Argyle Messe..

$53.80





Red Panda Messenger Bag..

$111.00





Si and Am Standing Messenger Bag..

$111.00





Minnie | Shy Pose Courier Bag..

$111.00





Harry Potter | Ravenclaw Eagle Grap..

$84.40





Psalm 91 Bible Verse Messenger Bag..

$111.00





Cute Retro Owl Messenger Bag..

$111.00





Batman 75 - Metal Grid Messenger Ba..

$111.00





Ladybug Messenger Bag Ladybird Bag ..

$114.00





Rainbow Colored Music Notes Courier..

$111.00





Put Your Name All Over this Colorfu..

$53.80





Batman Symbol | Black and Yellow Lo..

$84.40





Chicago Flag Messenger Bag..

$111.00





Toothless Head Icon Messenger Bag..

$118.00





ORDER of the EASTERN STAR CUSTOM BA..

$56.90





Afro-centric Mini Messenger Bag..

$53.80





Pet memorial photo PERSONALIZE Mess..

$108.00





Harry Potter Cartoon Scenes Pattern..

$84.40





Scuba Diver Dive Flag Messenger Bag..

$110.00




Rickshaw Laptop Bags at Zazzle




Rasta Reggae Lion of Judah Large Ze..

$160.00





Cute World Map Turtle On Rickshaw M..

$133.00





Silver Fleur de lys Floral Blue Lar..

$160.00





Cute World Map Turtle On Rickshaw M..

$64.55





Kakiemon Dragon Tiger 1775 Large Co..

$160.00





Women In Blue and Red Costumes Hold..

$133.00





Rasta Reggae Lion of Judah Medium Z..

$133.00





LGBT Color Rainbow Large Messenger ..

$160.00





Pas-de-Shawl Dance Annette Kobler A..

$160.00





Kakiemon Dragon Tiger 1775 Mini Cou..

$64.55





Cute Hot Pink Spiral Monogram Messe..

$133.00





Colorful Saxophones Music Messenger..

$133.00





Sheep on Mountain Desiderata Mini M..

$64.55





Vintage Art Deco Graceful Women Min..

$64.55





Swinging 60s Carnaby Street Medium ..

$133.00





Colorful Warm Orange Mayan Sunflowe..

$133.00





Create Your Own Messenger Bag..

$105.00





Create Your Own Messenger Bag..

$79.95





Create Your Own Messenger Bag..

$50.95





Create Your Own Messenger Bag..

$126.00





Create Custom Small Commuter Travel..

$79.95





Custom Wedding Mini Messenger Bag ..

$50.95





Animal Paw Prints Messenger Bag..

$111.00





Vintage Princess Pink Baby Diaper B..

$129.00





Colorful Sugar Skull Art Mini Messe..

$53.80





Pink Moroccan Print Monogram Diaper..

$105.00





Torn Out Thin Blue Line American Fl..

$118.00





A.K.A Pink & Green Argyle Messe..

$53.80





Red Panda Messenger Bag..

$111.00





Si and Am Standing Messenger Bag..

$111.00





Minnie | Shy Pose Courier Bag..

$111.00





Harry Potter | Ravenclaw Eagle Grap..

$84.40





Psalm 91 Bible Verse Messenger Bag..

$111.00





Cute Retro Owl Messenger Bag..

$111.00





Batman 75 - Metal Grid Messenger Ba..

$111.00





Ladybug Messenger Bag Ladybird Bag ..

$114.00





Rainbow Colored Music Notes Courier..

$111.00




Cosmetic Bags and Wristlets




Custom Print 4"x7" Cosmet..

$19.99





Black and Gold Stripe Personalized ..

$34.95





Overnight Travel Canvas Bag w/ Embr..

$52.00





Customisable panda makeup bag..

$26.35





Minnie Polka Dot Head Silhouette | ..

$26.35





Cherry Red Monogrammed Damask Print..

$26.35





Sassy Flight Attendant Zipper Pouch..

$27.90





The New Mrs. Hot Pink Makeup Bag..

$27.85





Upload your photo cosmetic bag..

$38.20





Aqua Monogrammed Damask Print Cosme..

$26.35





Classic Minnie Mouse 4 2 Cosmetic B..

$26.35





Blush Pink Tulips Bouquet Bridal Co..

$24.95





SHEI Lipstick Cosmetic Bag..

$24.95





Custom Black & White Striped Ma..

$36.90





Onyx Style | Name Black Charcoal St..

$26.35





Pink Vertical Stripes Makeup Bag..

$34.95





plaid tones cosmetic bag..

$27.25





Pink polka dot cosmetic bag..

$26.35





Red Lipstick Kisses on Black Small ..

$26.95





Gothic Red Roses Victorian Wedding ..

$26.35





White and Black Polka Dot Pattern C..

$44.60





Minnie | Minnie's Tropical Pose..

$26.35





Leopard Print Cosmetic Bag..

$26.35





Grey and Yellow Polka Dots, Sunny Y..

$26.05





5 Sisters Cosmetics Bag..

$27.00





Dragonfly Cosmetic Bag..

$39.10





Girly Chevron Pattern with Monogram..

$24.95





Small Cat Makeup Bag..

$24.95





Makeup Artist Red Lips Modern Black..

$27.85





Yellow Flower with Native Bee- Beli..

$25.25